In 2006, the Department of Animal Science at Texas A&M University began the Stock Horse Team (since re-named Ranch Horse) program. With the emphasis always on learning and improving the student's riding and training skills, this program has become a popular and important part of the total equine program at Texas A&M University. The Ranch Horse Team is dedicated to promoting Texas A&M University and the equine industry through collegiate competitions in ranch and stock horse shows throughout the United States. Competitions consist of trail, ranch pleasure, reining, and working cowhorse events. As a member of the Texas A&M Ranch Horse Team, students learn horsemanship skills from the coaching staff and various other equine professionals. These skills are demonstrated at competitions against other colleges. The team also strives to be active members of the equine industry as well as ambassadors for Texas A&M University and the Department of Animal Science.
Our goal is to improve with each ride, perform to the best of our ability and represent our team and University through the core values.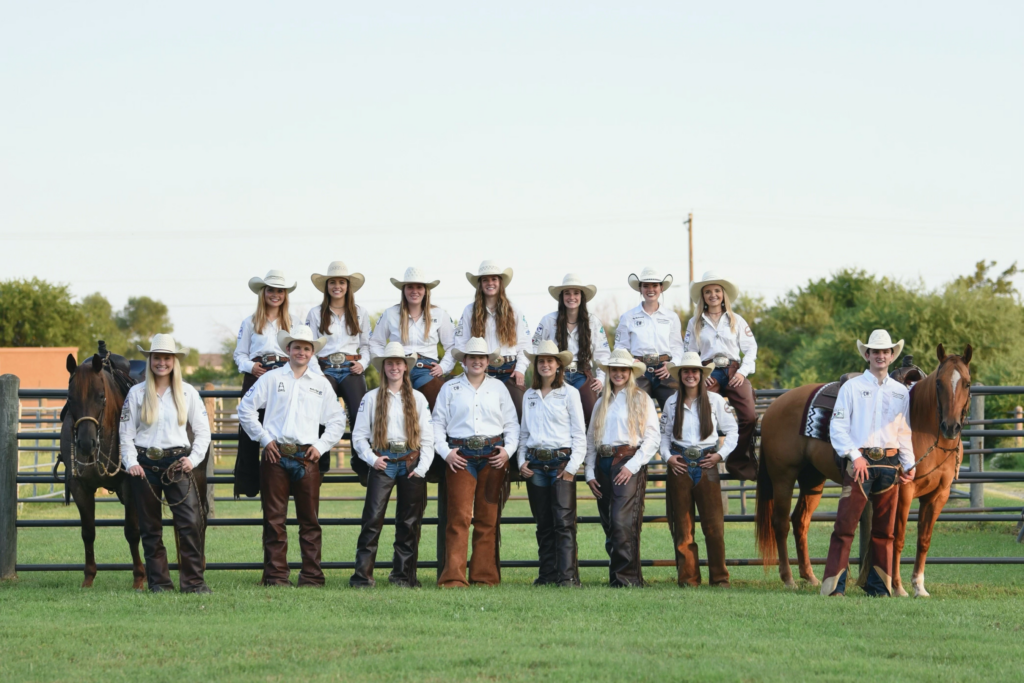 Stay Up-to-Date
To keep up-to-date on the current ranch horse team, please join our Facebook group!
Contact Us

Contests
Spring
Fort Worth Stock Show & Rodeo-Bridle & Brains Contest
NIRSHA National Championship Show
NRCHA Collegiate Invitational
Stock Horse of Texas Lubbock Show
Stock Horse of Texas Spring Kickoff Show
Fall
Stock Horse of Texas Bryan Show
Stock Horse of Texas World Show
World Show Collegiate Warm Up Contest
Competitive Teams News
Learn more about Competitive Teams
The competitive teams program at Texas A&M University is rich in tradition, attracting students from across the nation. The program can be traced to the early 1900s with the first Texas A&M University Livestock Judging Team, and has achieved more than 30 national championships.